THE FLYHOUSE
1 czerwca 2021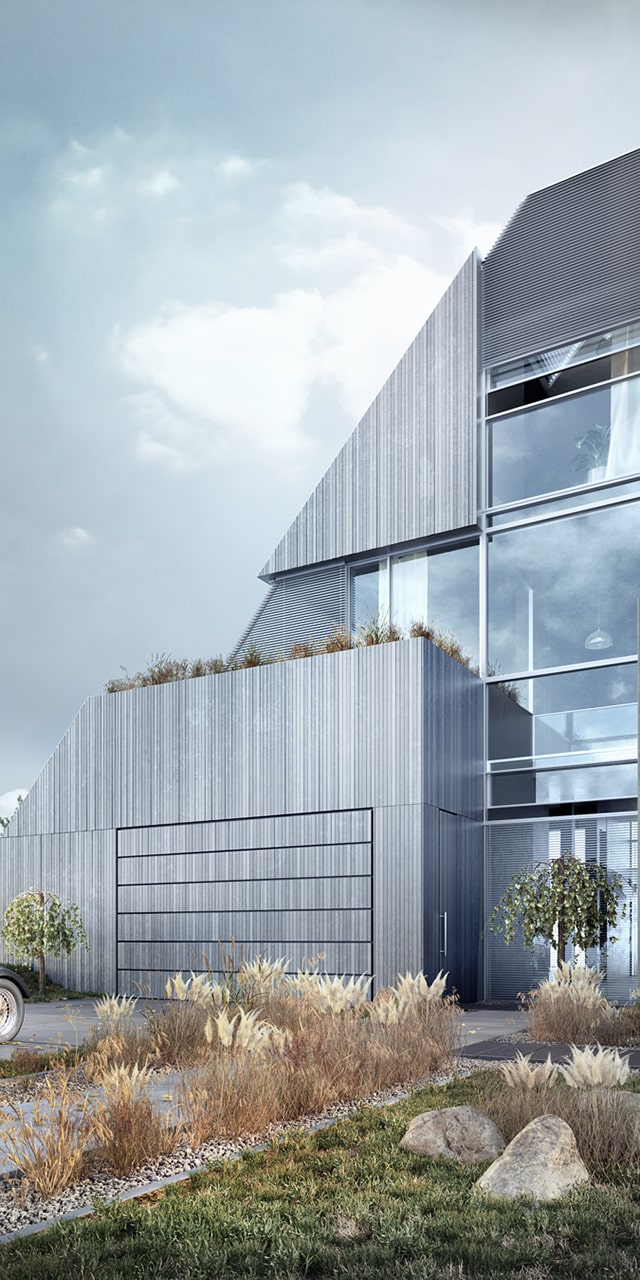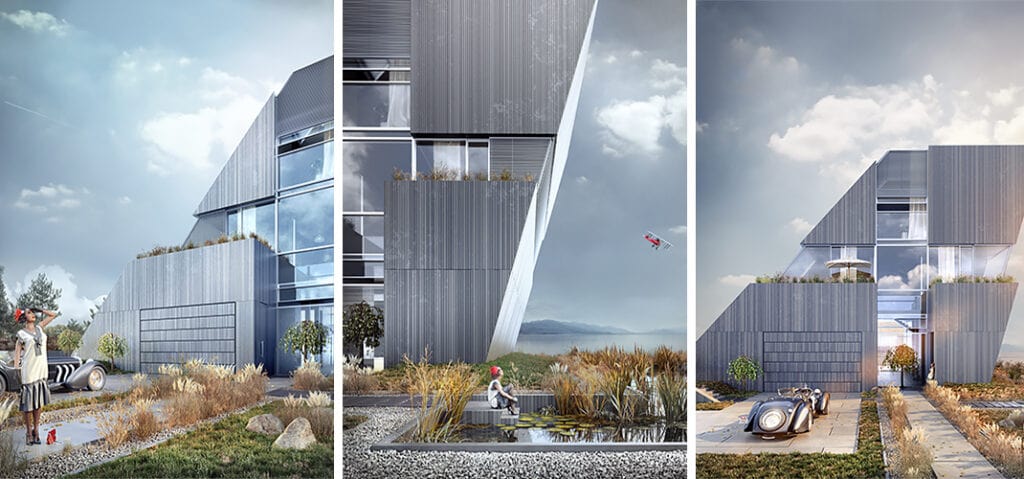 "Flyhouse" is the sixth in a series of houses inspired by prominent logos, designed by Karina Wiciak.
This time, the inspirational logo is perhaps not as well known as in the case of previous houses. It is, however, definitely recognizable to people who travel frequently by plane.
The logo itself, which is now used by the current brand owner, is not as old as the story of the people who founded a certain famous airline. Especially the story of one of its founders – a renowned pilot from the interwar period.
Therefore, both the logo, as a modern form, and the interesting history of the brand have served as an amazing inspiration to create a modern home with vintage elements in the background.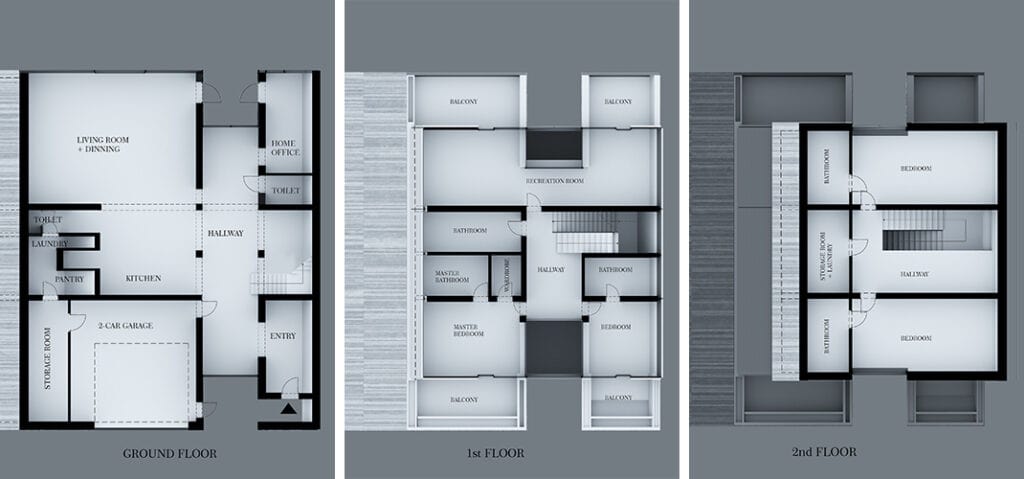 The shape of the house resembles the vertical tail of an airplane, just like the famous logo, hence the name of the house – "Flyhouse".
As was the case with the previous houses in the series, the structure of the house is chiefly made of concrete, but there are also large glazings that are meant to add optical lightness and keep the logo readable.
The facade of the building is decorated with spatial panels of architectural concrete in the form of long strips, whereas selected windows will be fitted with facade blinds, which are to emphasize the characteristic form of the logo.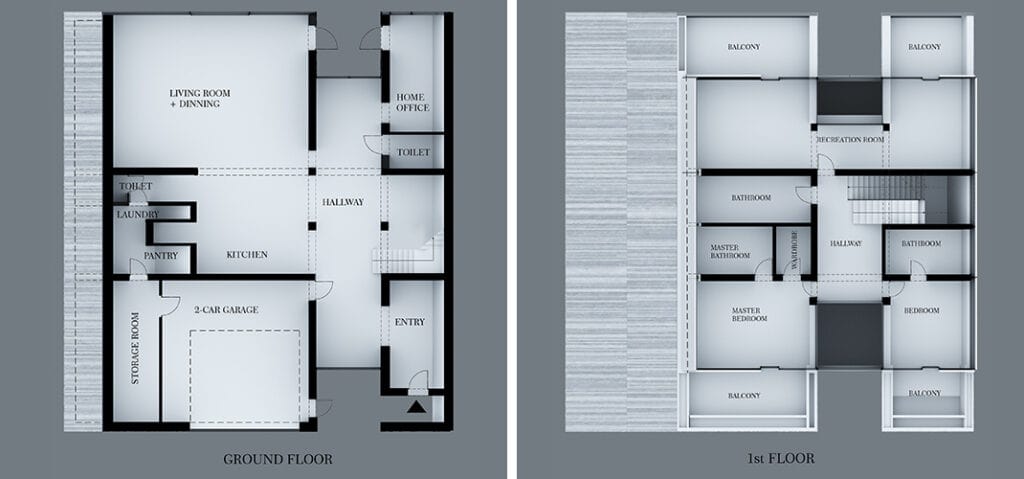 "Flyhouse" was created with a large family in mind, resulting in nearly 770 square meters of floor space. On the ground floor, there is a large garage and a living area for household members and guests, including: an open, large kitchen with a living room and dining area, a spacious corridor with a staircase and a study with windows and access to the garden. There is also space for a pantry, laundry room and 2 toilets.
The first floor is a private area with 2 bedrooms, 3 bathrooms and a large recreation room.
Meanwhile, the top, second floor houses an additional wardrobe and another 2 bedrooms with private bathrooms – intended for household members or guests.
This house also has 4 separate balconies, allowing you to fully enjoy the view of the entire surroundings of the house.